The 44th batch of CAT exam takers finished their review sessions last November 10, 17 and 24 as well as their examination last December 8.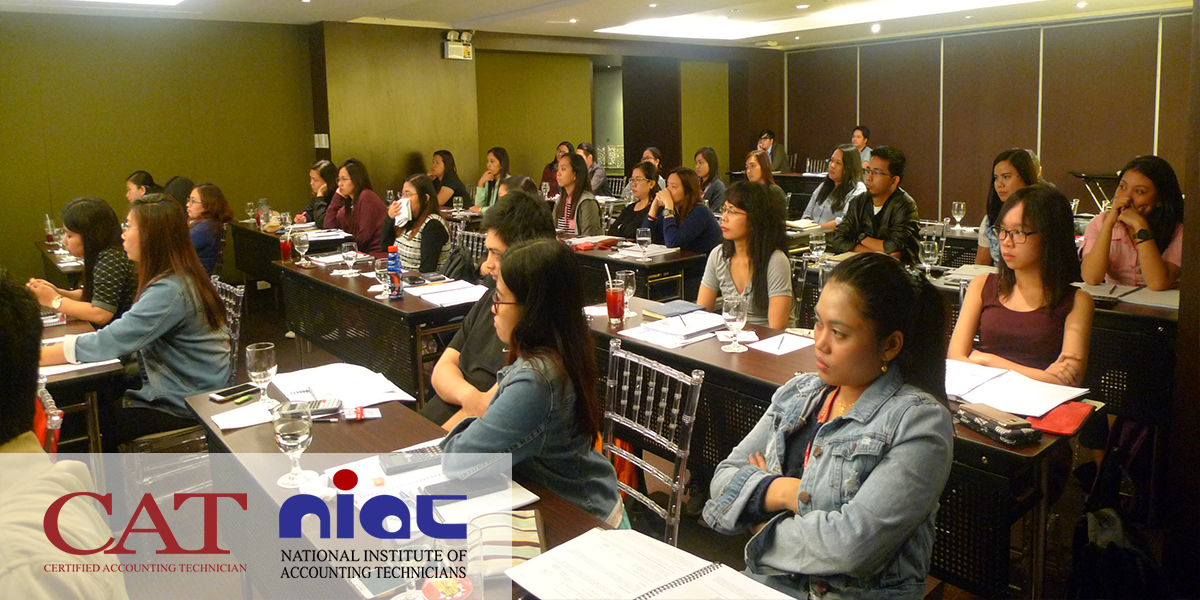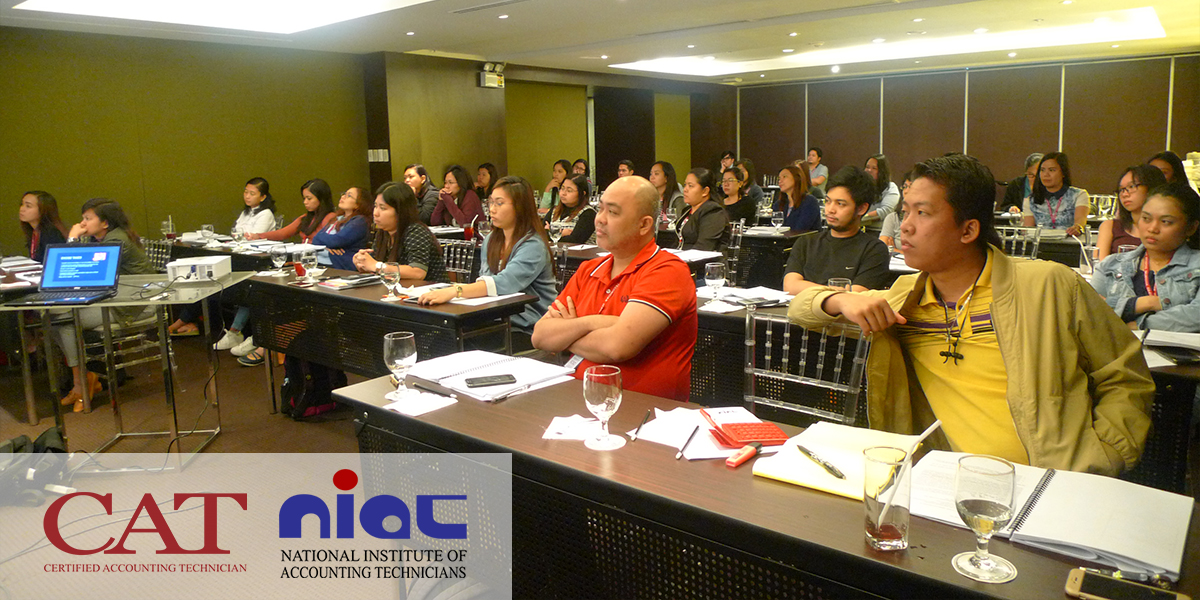 This review session prepares accounting graduates and professionals by equipping them with the necessary knowledge and skills needed in real life work environment and situations. The Certified Accounting Technician Level 3 consists of taxation and payroll accounting topics that will be discussed within the span of three Saturdays such as preparing payroll computations, preparing income tax computations and preparing transfer and business tax computations.
The participants who will attend this fully accredited course and pass all three levels of the examination can apply for the CAT® accreditation from National Institute of Accounting Technician. CAT Level 3 examination is the final exam to complete the CAT® examination.
Be the newest accountant with CAT® certification today!
To join this review batch or know the upcoming review dates, please call (02) 906-2879 and look for Ms. Dine Briñas.