The 17th batch for The Certified Payroll Professional (CPP) successfully received a certification for Payroll Professionals. A review session was held last November 10, 17 and 24 under the facilitation of Dr. Teresa Gonzales. CPP Batch 17 is the last batch to graduate for this 2018.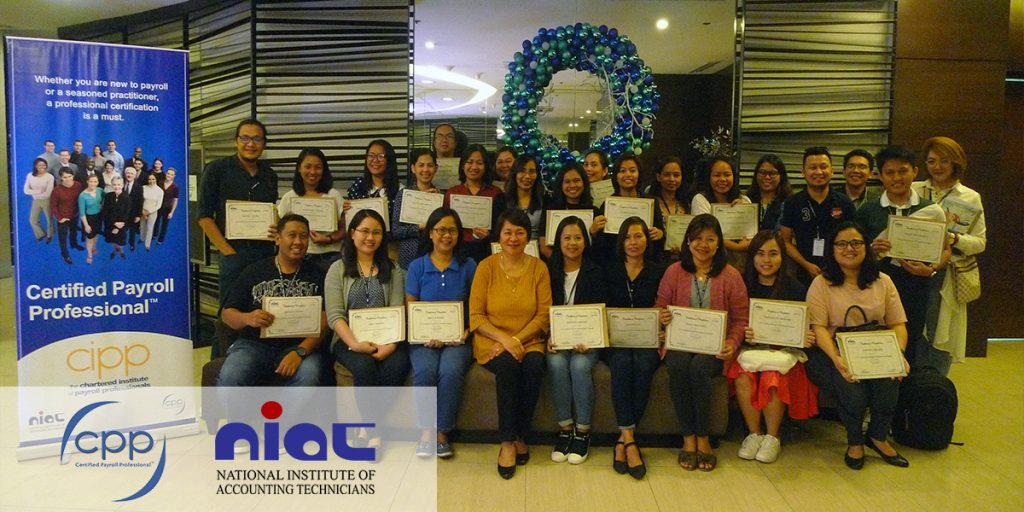 The Certified Payroll Professional (CPP) is jointly awarded by NIAT and CIPP. This training assures every candidate a complete package of learning opportunities. CPP is the base-level benchmark in Philippine Payroll context and as such, reflects the knowledge and skills that could be reasonably expected of any Payroll Professionals processing pays for Philippine-based employees.
For more information about your scheduling, you may contact at (02) 906-2879 or you may email Ms. Dine Briñas at jerbrinas@gmail.com.