The Director of NIAT, Mr. Henry Ong shared his expertise on the topic How to Obtain National and International Certification during the Accountancy Day celebration last August 15, 2018, at NTC Social Hall.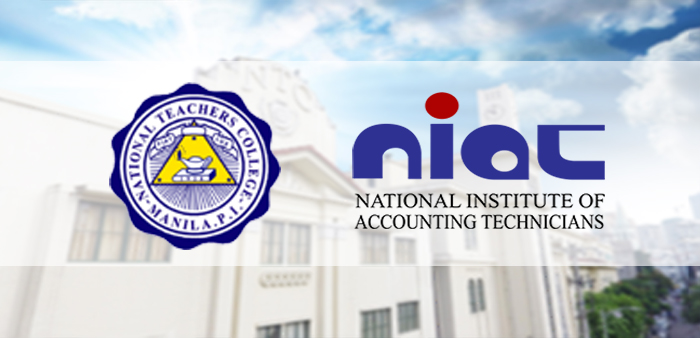 In celebration of Accountancy Day, the conference aims to provide new learnings for students to know the importance of different certifications that could help them advance professional skills learned from schools. Mr. Ong was able to share his knowledge and expertise on National and International Certification.
Furthermore, the conference was attended by students comprised of Accountancy and Management Accounting students who enjoyed and learned a lot during Mr. Ong's talk. Later, Mr. Ong was awarded a plaque of appreciation and soon gathered to take a group photo.
Sending our warm gratitude to National Teachers College – College of Accountancy and Business and Junior Philippine Institute of Accounts for having us to be part of their event!