CAT Challenge Exam
If you have graduated from any of the accredited providers, then you will only have to take the CAT® Challenge Exam.
The CAT® challenge exam can be take in three levels:
Level 1 : Practical Accounting
Level 2: Cost Accounting
Level 3: Taxation and Payroll Accounting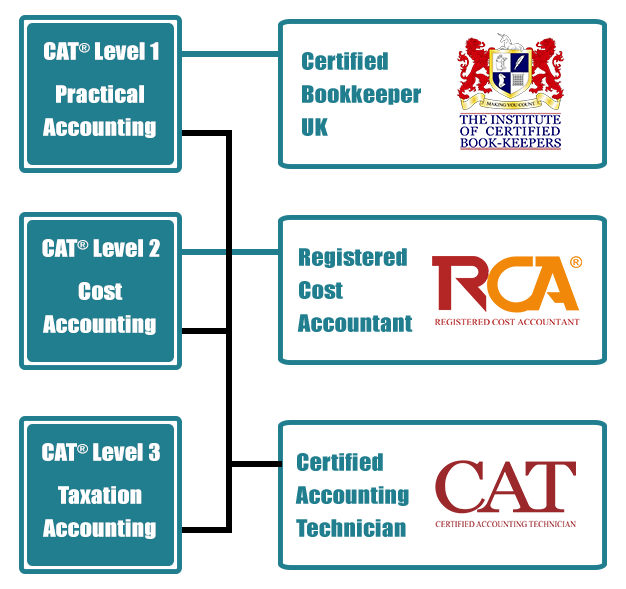 Taking the Full Course
If you didn't finish an accounting course at any of the recognized universities but still want to pursue being an Accounting Technician, you will have to take the full course consisting of nine (9) parts with 9 exams.
For more information, please contact us.